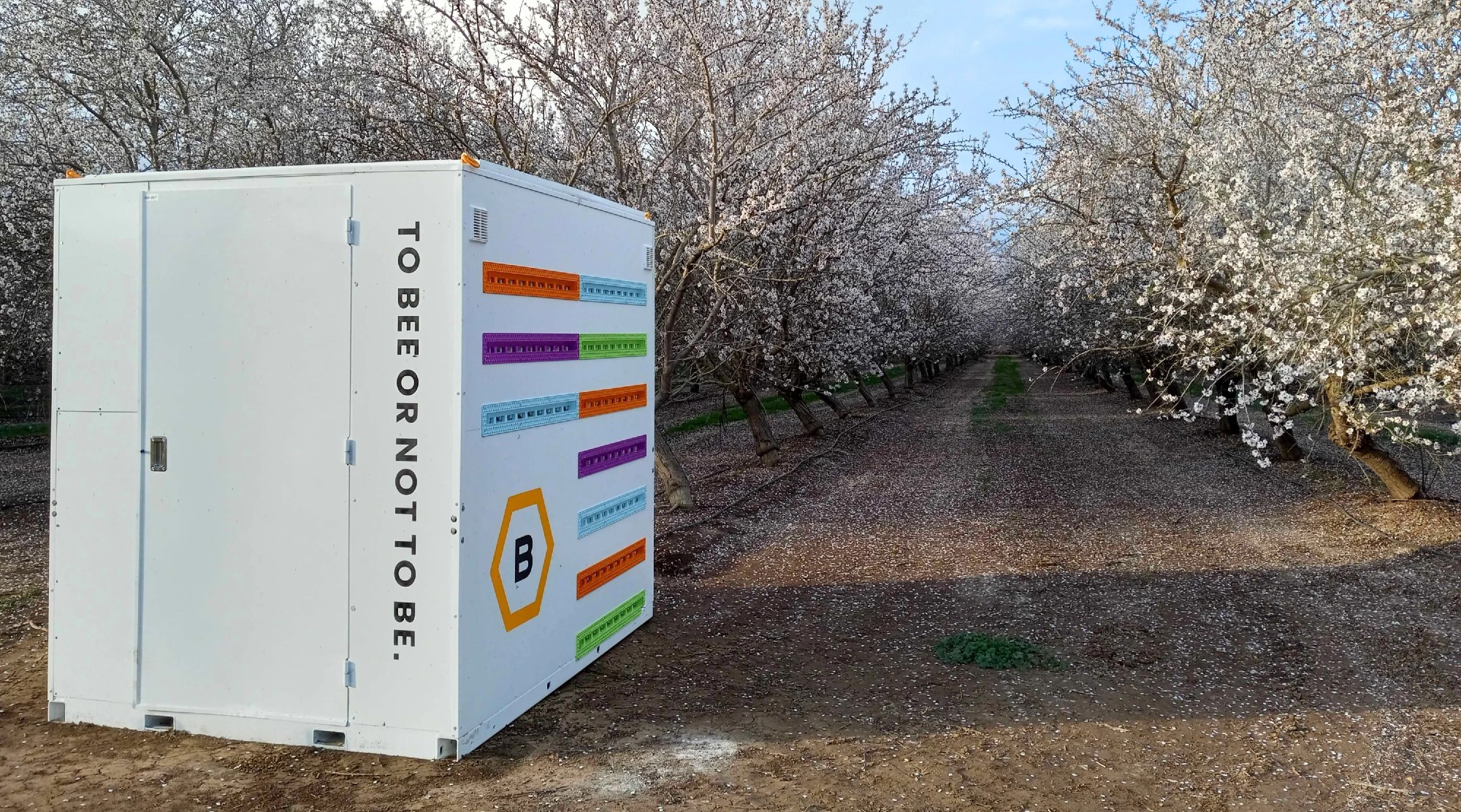 Quality Bees, in the Right Quantity, On Time
BeeHomes™ use AI and robotics to optimize bees' care, which improves their health, and in turn helps them be superior pollinators.
With more than 250K hives delivered to growers each year, rest assured that our solution will scale with your business.
What you get with Beewise
Our obsession is your success.
Optimized hive placements and white glove delivery
Remote monitoring & beekeeping ensure healthy, productive colonies
Our growers see improved pollination outcomes with Beewise
Superior
Pollination
We're obsessed with bee health.
We can ID and address the needs of bees in real-time
Bees thrive in our devices, even as US colony losses rise
The outcome for growers is stronger pollination activity
Accountability Always
We believe in transparency, even when there's difficulty.
Improved logistics & optimized hive drops via app or a call
Better efficiency, improved margins
Enjoy good service and a lasting relationship
Enterprise
Service
We're a growing company, just like you.
Get the help you need from a team of 150+ with 100K+ hives
Optimize profit with a premium solution at market rates
Use hives designed for pollination at scale
"Heading into our third season working together, Beewise has proven to be a trusted partner for us. We're not only continuing to see positive business outcomes and we can rest assured that our pollination is bee-friendly, but also we get great transparency."
"I used BeeHomes to pollinate my cilantro, and in addition to the great service, the high quality of their hives was clear. I saw lots of activity and bees on flowers all pollination season long!"
Request Pollination Services